Library

The modern library has greater technology requirements than ever before, and the furniture need goes far beyond traditional table and chairs. SMARTdesks®, a leading provider of technology furniture, has developed innovative furniture solutions for the needs of today's libraries.
Custom Library Desks & Carrels
Library furniture solutions from SMARTdesks® have been designed to fit the dual requirements of personal privacy and computer integration. Our library carrels, computer desks and active learning tables can extend personal comfort and technology access to your users in powerful ways. Transform your library into a place where users can engage in higher learning on a modern scale.
With more than 20 years in business, SMARTdesks® has worked with libraries across the United States, including:
Fullerton (CA) Public Library
Lynchberg (VA) Public Library
Mokena (IL) Community Public Library District
Red Lodge (MT) Carnegie Library
Sedona (AZ) Public Library
Tacoma (WA) Public Library
In addition, we've worked with corporations, government agencies and Fortune 500 companies worldwide. Our wealth of experience earned through involvement in projects of every conceivable size can help you complete a project on time and within budget.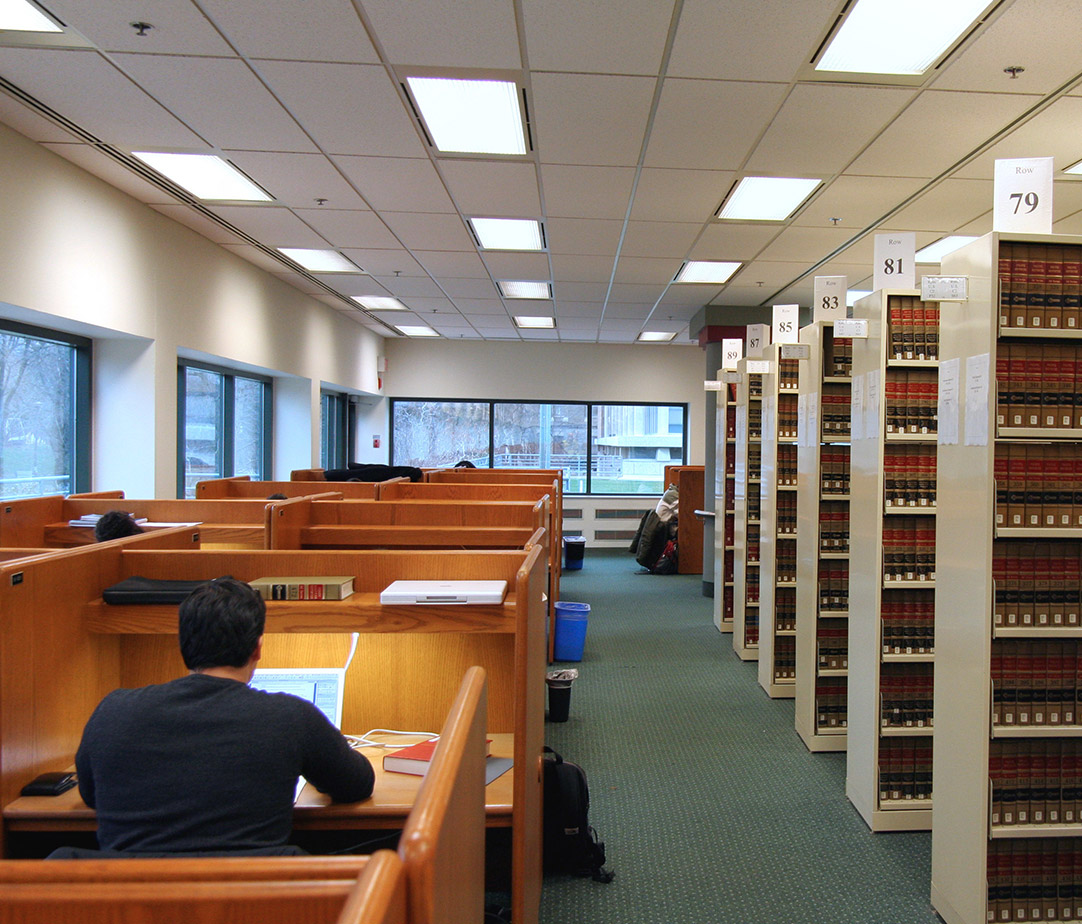 Custom Library Furniture Supplier
The 21st century library is far more than simply a place to check out books. People visit libraries today expecting to use a computer, but the BYOD phenomenon is more widespread than ever. And while users may need a place to focus in silence, other parts of a library may need to facilitate small group interactions.
Standard tables and chairs simply won't fit the needs of the modern library patron. So SMARTdesks® has stepped in to fill the gap with a product line built to offer the highest level of technology integration for quality, comfort and style. Our reliable, innovative suite of computer desks, library furniture and education solutions can bring your library into the modern era.
Our Loci library carrels were designed with the modern library in mind. Give your visitors some space and privacy to focus on the printed page, while always having a library computer within reach.
We designed the HorizonLine, Pi and Motif from the ground up to embrace technology access and user ergonomics.
The Exchange, iGroup and Trapeza can help any space offer outstanding versatility. Rearrange a room as needed for individual use or small group gatherings.
These and other products in the SMARTdesks® lineup can be integrated with our patented flipIT® computer mounting hardware. Your users can have computer access on their terms, flipping open the desk surface when the computer is needed, and stowing it back underneath when not in use.
Customizable Library Furniture Solutions
Every project has unique needs that an out-of-the-box solution frequently can't address. SMARTdesks® has designed all of its products with flexibility in mind. We offer an extensive range of customizable options, including technical features and artistic finishes. We also offer a range of accessories, including quality seating solutions, power & data components, raised FFIT® computer flooring for power and data distribution, and CPU holders.
SMARTdesks® is a unique source for a complete furniture solution customized to fit your specific needs.