IT Companies

IT companies are in the technology business; however, they are also frequently tasked with sourcing office furniture for their clients. Commercial integrators who find themselves out of their core competency call upon SMARTdesks® as a leading provider of technology furniture.
Custom Computer Conference Tables & Desks
There's no shortage of office furniture manufacturers on the market. A problem may arise when a client needs something unusually special, such as furniture for training facilities or specialized meeting rooms. If the client has highly specialized technical requirements or space limitations SMARTdesks® makes it easy to fulfill their needs. The SMARTdesks® diversified product line can be customized for the latest technology and a seamless ergonomic integration.
As an industry veteran in business for more than 20 years SMARTdesks® has teamed with numerous government agencies, universities and Fortune 500 companies, including:
U.S. State Department
Boeing
Federal Aviation Administration
Columbia University
NASA
Duke University
LinkedIn
Facebook
We have a wealth of experience earned through involvement in projects of every conceivable size, and addressed highly complex integration and design challenges. Our expertise can help you complete a project on time and within budget.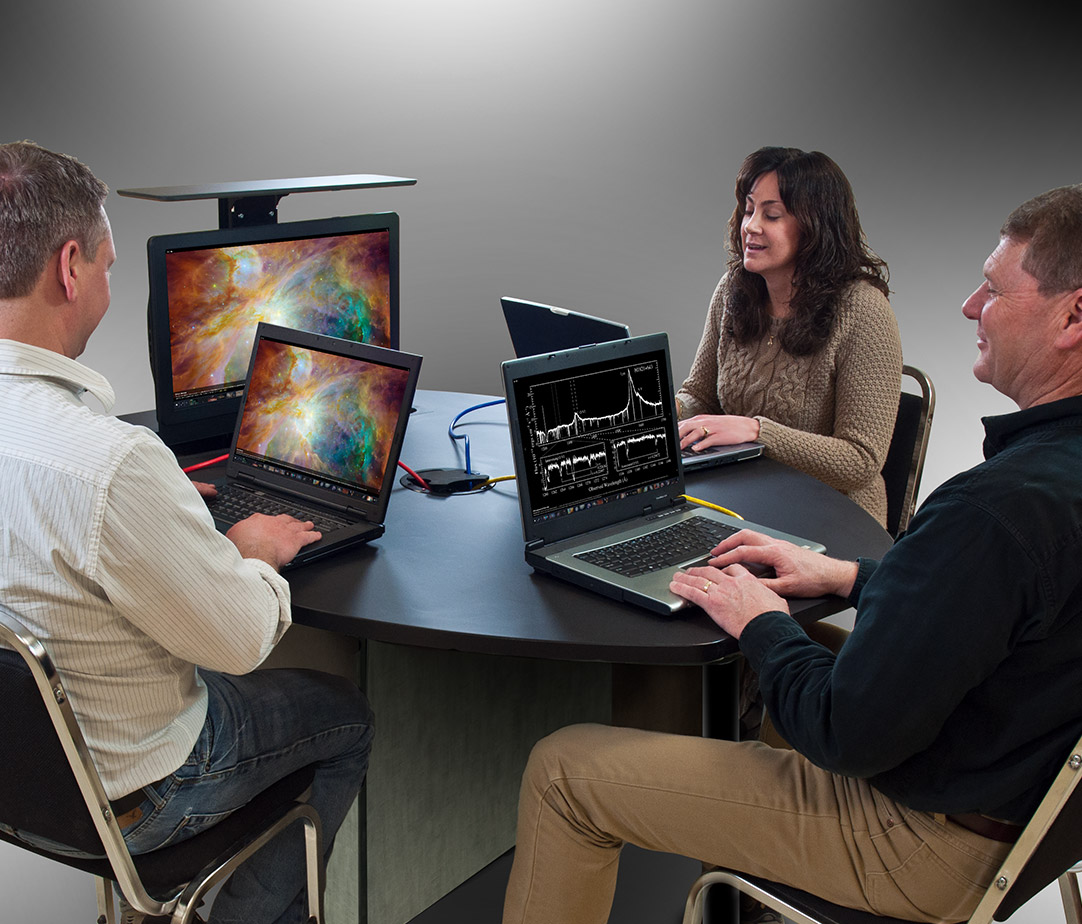 IT and Commercial Integrator Furniture Supplier
The IT end users typically have unusually unique requirements. An environment may need to serve multiple purposes, such as training large and small groups. Other possibilities include the need to tightly integrate their computer hardware for specialized multimedia smartdesk® spaces.
SMARTdesks® welcomes solving your challenges. Our product line is designed to offer the highest level of technology integration for quality, comfort and style. Our reliable, innovative suite of office and training furniture solutions is the answer you have been seeking.
Piano, Piatto and Artisan conference tables were designed to achieve the optimal computer conference room and training room as a multi use collaborative solution. Mount your client's desktop or laptop computers within the table surface for on-demand computer access by every participant.
Use the Exchange, Quark or Trapeza to achieve outstanding versatility in a single meeting space. Instructors can rearrange a room to fit any need, whether it's a conventional classroom layout or small group sessions.
The HorizonLine, Pi and Motif are true computer tables, offering an exceptional level of technology integration.
These examples of SMARTdesks® products can be integrated with the patented flipIT® computer mounting technology. Empower the user with on-demand computer access: flip open the desk surface when the computer is needed, and stow it back underneath when not in use.
Customizable IT Furniture Solutions
Every project is unique. An out-of-the-box solution frequently does not work; therefore, SMARTdesks® has designed all of its products with modification flexibility. We offer an extensive range of customizable options, technical features, artistic finishes, and accessories. In addition we also offer CPU holders, quality seating solutions, power & data components, podiums, storage cabinets, raised flooring.
SMARTdesks® is your source for a complete environmental solution to suit a customer's holistic vision.