Case Study: Children's National Medical Center @ Washington, DC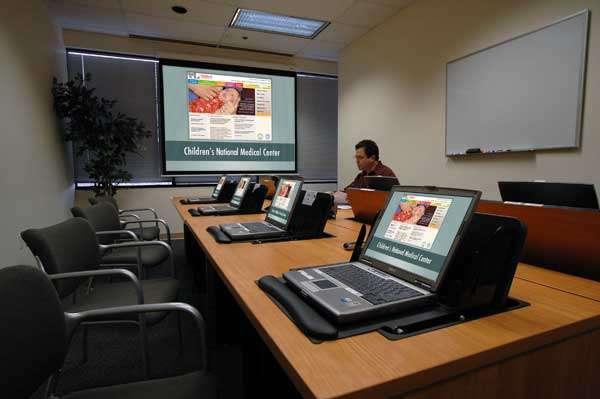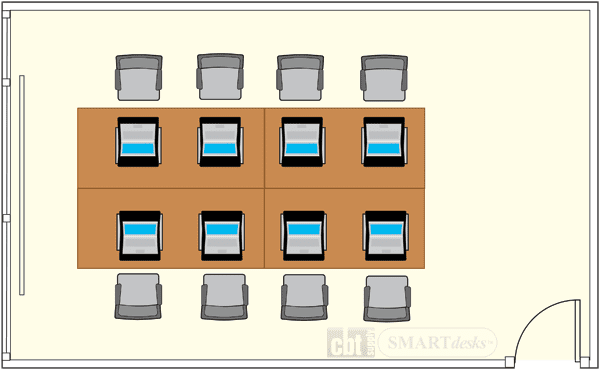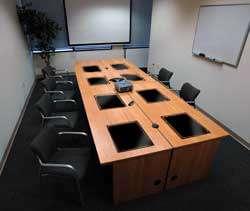 The training room at Children's National Medical Center is appointed with Motif FIL 8. This modular conference table features flipIT® Laptop Safes for 8 users.
When laptops need to be stowed between sessions, they are secured, charging at the point of use. When deployed for use, the lids are low profile and do not obstruct lines of sight in the room.
Finished in the Progressions Wild Cherry Set. In a relatively small space, the Motif puts 8 users in front of their networked laptops and a projection screen. Engineered for practical use in an institutional setting for education.